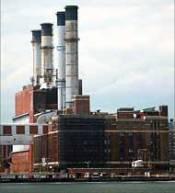 India's imports surged by a never-seen-before $8 billion in April, indicating the rapid pace of domestic economic activity, even as the government downplayed the 36.2 per cent jump in exports.
The "real interesting story here is the huge surge in imports because I have never seen numbers this large...$8 billion jump in a month," Commerce Secretary Rahul Khullar said.
Imports were up by a huge 43.3 per cent to $27.3 billion in the first month of the current fiscal, indicating that the domestic industry was consuming more and its output could grow. Factory production has also been rising steadily, with a 13.5 per cent growth in March and 10.4 per cent for 2009-10.
Exports were up 36.2 per cent to $16.9 billion in April, but the government said this was more due to low base effect than a healthy demand revival. An year-ago, the exports number was $12.4 billion.
"Don't get carried away by these numbers... because base was low and that's why you have an increase in percentage terms. You are still running below the export level in April 2008-09 ($18.5 billion)," Commerce Secretary Rahul Khullar said.
Exports had shot up by 54.1 per cent in March, also on account of low base effect -- wherein low growth in the past makes even a nominal increase now look huge.
On exports, Khullar said some of the laggard sectors like engineering goods and textiles have joined those performing well like gems and jewellery and petroleum products. Exports of engineering goods and textiles went up by 16 per cent and 30 per cent, respectively.
While the comprehensive trade data for April will be released on June 1, petroleum products exports, according to Khullar showed an impressive annualised 80 per cent jump in April.
Gems and jewellery exports increased 36 per cent. In the import basket, crude oil bill increased by 70 per cent, gems and jewellery by 118 per cent, chemcials 47 per cent and iron and steel 141 per cent. India's exports contracted for 13 straight months starting October 2008, before turning positive in November 2009.