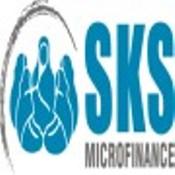 In a major management change at the top, SKS Microfinance on terminated the services of Suresh Gurumani as CEO, triggering a six per cent fall in the company's stocks.
Gurumani would be immediately replaced by M R Rao as the chief of SKS, which had raised Rs 1,653 crore (Rs 16.53 billion) through share sale offer in July.
The board at its meeting passed a resolution terminating the appointment of Suresh Gurumani as Managing Director and CEO of the company, the company said.
The company has "withdrawn all powers and authorities granted to him (Gurumani) or otherwise enjoyed by him in the company as MD and CEO, with immediate effect," SKS said in a regulatory filing to the Bombay Stock Exchange.
However, the company did not provide any reason for the termination. According to SKS DRHP, Gurmani had a five-year contract from April 1, 2009 to expire on March 31, 2014.
SKS has named the current deputy CEO M R Rao as the MD and CEO for three years. When contacted SKS spokesperson told PTI that "the board felt that M R Rao would be the best person to take SKS onto the next level."
The termination of the appointment comes within two months of the microfinance company clocking robust gains in its debut trade on the stock exchanges.
The Hyderabad-based firm was the first microfinance institution in India to go public by selling shares through an initial public offering. Shares of SKS reacted sharply to the news and fell nearly 6 per cent to Rs 1,275.15 in afternoon trade.
It closed 5.66 per cent lower at Rs 1,278.50 on the BSE. The shares of SKS have gained 30 per cent during the last two months over its listing price of Rs 985 per share.
Further, Ashish Lakhanpal has resigned as a director to comply with the prescribed ratio for independent and non-independent directors, the filing added. A chartered accountant, Gurmani joined SKS as the CEO in November 2008.
SKS founder Vikram Akula moved to the role of Chairman after Gurmani took over.