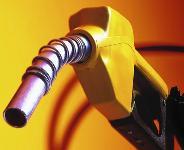 India will launch its first-ever offer of shale gas areas for exploration by end 2011, even as it targets at least a billion dollar of investment commitments from the ongoing auction of conventional oil and gas blocks.


"We are evolving a policy framework for shale gas (gas locked in sedimentary rocks) and first shale gas round is planned for end 2011," Oil Secretary S Sundareshan said in Mumbai.


Speaking at a roadshow organised to promote 34 oil and gas blocks offered in the 9th round of New Exploration Licensing Policy, he said potential of shale gas in India is being examined by oil regulator Directorate General of Hydrocarbons.


India has so far only explored for oil and gas. Shale gas, the gas obtained from sedimentary rocks, is the new focus area in the US, Canada and China as an alternative to conventional oil and gas for meeting growing energy needs.


These unconventional deposits have raised estimates for US gas reserves from 30 years to 100 years at current usage rates.


Shale gas deposits were not considered worth tapping before Houston billionaire George P Mitchell pioneered new extraction techniques in the 1990s.


Action is on to "develop a framework for an assessment of resource potential, which would lead to exploitation of this resource. Our intention and endeavour is to put in place a policy framework in about an year's time," he said.


Several basins in India are known to hold shale gas resources.


Primarily, focus is on three basins -- Cambay (in Gujarat), Assam-Arakan (in the North-East) and Gondwana (in central India).


Shale gas areas will be identified by next year.


India is likely to sign a cooperation agreement with the US Geological Survey during President Barack Obama's vist next month for knowledge-sharing in the area of shale gas, Oil Minister Murli Deora said.


Out of 34 blocks offered in NELP-IX, 19 blocks are new areas -- 7 in deep sea, 2 in shallow waters and 10 onland blocks. Rest 15 (1 in deep water, 5 in shallow water and 9 onland blocks) are recycled blocks.


Of the recycled blocks, five are discards of state-owned Oil and Natural Gas Corporation, the largest bidder in the previous eight rounds of NELP.


"We got an investment commitment of $1.1 billion in NELP-VIII," Deora said hoping the current round will be better.


Of the 70 blocks offered in NELP-VIII, only 36 received bids and 33 areas were awarded. Last date of bidding for blocks offered under NELP-IX is March 18, 2011.


In the eight rounds of NELP since 1999, 235 blocks have been awarded till date.


This has resulted in enhancement of exploration coverage from 11 per cent to about 58 per cent of Indian sedimentary basin between 2000 and 2010.


"The discoveries made under the NELP have resulted in in-place hydrocarbon reserve accretion of a staggering 642 million tonnes of oil and oil equivalent gas," Minister of State for Petroleum and Natural Gas Jitin Prasada said.


A total of 87 oil and gas discoveries have been made in 26 blocks under NELP during this period. In the first eight rounds of NELP, $11.1 billion investment was committed but actual investments so far has been $14.3 billion.