Sun Pharma, which was fighting a takeover battle with Israeli pharma major Taro, on Wednesday said that the Supreme Court of Israel has given the ruling in favour of the company.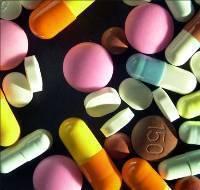 The Court has unanimously dismissed the appeal of Taro Pharmaceutical Industries and has withdrawn its temporary order that prohibited the closing of the offer before its ruling, the Indian drug maker said in a filing to the Bombay Stock Exchange.
Sun Pharma, which is the single largest shareholder in Taro with 36 per cent stake, has been trying to take control of the company ever since their $454 million merger deal of 2007 was unilaterally terminated by the Israeli firm in 2008.
After this both companies had filed cases against each other and the matter is pending in the SC.
In 2008, Sun Pharma had launched an open offer for acquiring additional shares of Taro which was challenged in the SC and prohibited Sun Pharma from closing the offer until the court gives a ruling.
On Wednesday, the SC said that the Israeli Special Tender Offer rules do not apply to the tender offer by Sun's arm Alkaloida Chemical Company Exclusive Group Ltd, to buy all outstanding ordinary shares of Taro for $7.75 per piece in cash.
It also awarded Sun expenses and declared that Taro had acted in "bad faith", the filing added.
The offer will expire on September 14 following which Alkaloida will provide a subsequent offering period of not less than 10 business days nor more than 20 business days, it said.
In December 2009, Taro had said that Sun attempted to exercise a warrant to purchase approximately 3.7 million additional Taro shares at a price of $6 per share.