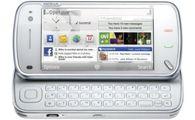 From music to mind games to muscle-building exercises, mobile applications are the key to turn your cellphone into a know-all mate, say Aabhas Sharma & Priyanka Joshi.
Mobile application stores, or app stores as they are known, have become the biggest news for cellphone users this year.
App stores are basically the online go-to-market vehicle that allow developers to retail their mobile phone applications, like games, personal planners and mobile utility tools, among others.
As things stand today, you can choose to spend around Rs 1,200 on a game for a Nintendo Wii or a Sony Playstation - game consoles that stay attached to a TV set at home - or spend Rs 100-200 on an app for an iPhone, which you can take everywhere. You can even buy books to read on your phone.
This year has witnessed the launch of Nokia's Ovi Store and Research in Motion's Blackberry App World, the latter with nearly 500 applications.
But, with a mammoth 25,000 apps, Apple's App store takes the cake. Mind you, each of these app store ventures has spent considerable time on educating smartphone users, persuading them to use mobile phones for more than just voice and SMS operations.
Their efforts have paid off. Apple iPhone and iPod Touch users across 77 countries have already effected more than 800 million downloads.
India alone accounts for a quarter of the downloads on Nokia's Ovi Store, which clocks no less than 250,000 downloads each day. If you haven't tried downloading mobile applications yet, make your debut today.
FOR BLACKBERRY USERS
Let's face it, without the apps, a BlackBerry mobile can be a pretty serious device. But apps can add a dash of fun to the handset. So, what apps should you get started with to turn your BlackBerry into an entertainment device? Here are our top five picks:
#Guitar Hero World Tour
This music application lets you choose between playing drums or a guitar, even against other players in real-time concerts. The idea is to hit the right colour button as each note flies past on your screen. You can jam at various songs from artists like Nirvana or Metallica. It's fun and simple to play. But you need to shell out Rs 465 ($9.99) to access the application. Yet, there's just one word to describe it - awesome.
#Vlingo Plus
Driving somewhere and can't take calls or can't respond to an urgent mail? Well, get the Vlingo Plus and say goodbye to all these menial issues. Vlingo allows you to send email messages, search the web, update your Facebook or Twitter status by simply speaking to your phone. You will have to work on teaching the application to understand your voice commands, but it still is a useful app to have on your BlackBerry. It can be downloaded for Rs 838 ($17.99).
#Score Mobile
Sports fans would love this app. It provides up-to-the-minute sports scores, game previews, recaps, top stories and league standings. The app covers the English Premier League, and a few European leagues too. Further, it's absolutely free and works like a charm if you are stuck at work and are missing your favourite team's match.
#Par 72 Golf Lite
A free game, Par 72 is a nice-looking, three-golf-course game. If you like the free version, you can download the full version for Rs 232 ($4.99) and practise golf while you kill time between meetings. The graphics are basic but decent, and so is the gameplay. You can choose from a range of irons and woods and the game will recommend the best one for your distance from the hole.
FOR NOKIA USERS
Log on to Ovi Store and get yourself registered to use some really interesting applications that will help to fully exploit your feature-rich Nokia phones:
#Fring
Quite simply, Fring seems to be the best instant messaging client on the Ovi Store and is free of cost. It supports AOL, ICQ, GTalk, MSN, Yahoo, etc, and, on top of that, you can do some basic management of your social networks, like Twitter, Facebook and so on.
#SMS Preview
Again, a free app. It's a handy application that does exactly as the name says - shows the received SMS as a layer on any application you are currently running on the Nokia phone. This way, the user gets an instant snapshot of the SMS as it is received. A useful attribute of this app is the option to display only the sender's name or number, or to bar certain contacts from being displayed at all.
#Shazam
Want to know the title of that song playing at the club? Just 'Shazam' it. This 30-day free trial app can even search music videos of the identified song on YouTube. After the trial period expires, you can buy it for Rs 232 ($4.99).
#Dance Fabulous
It's a neat game that allows you to create an avatar and then use the direction arrows on your Nokia device to dance to the rhythm of song tracks. Priced at Rs 137 (¤2), this app also has a dual-mode option in which you can dance with two players. You can dance to any song that is already saved on your mobile or bought from Nokia's music store.
FOR APPLE USERS
If you have an Apple iPhone or the iPod Touch, you probably have a ball of a time fiddling with applications every time you take a break from work. Here are some more apps that will bring in that festive cheer to your device:
#Adobe Photoshop.com
It's no secret that the iPhone's camera is not really the best of its features. But this is where the free Photoshop.com app comes to the rescue. It lets you edit photos and then upload them on the internet for viewing. There is no dearth of options: You can either select a photo from your camera or take a fresh photo and edit it. You can crop images, rotate or flip them, and further manipulate the results.
#Evernote
This free app turns your iPhone into a digital archive by collecting snapshots, written notes and voice recordings and making them all available with a simple search - from your phone or PC.
#Brain Challenge
If you are one of those who think playing games on mobile phones is a waste of time, here's your chance to exercise your mind. The Brain Challenge app, priced at Rs 232 ($4.99), includes 43 mini-games intended to boost skills in logic, math and creativity, as well as relieve stress.
# iFitness
The iFitness app, which costs Rs 92 ($1.99), has a database of 230 exercises and over 100 video demonstrations. Also packed in are 12 workout programmes that help lose weight, define abs, gain strength, etc. This app also offers the ability to create your own exercise programmes and exercises.