Coal India wants to organise PAN cards and demat accounts for each of its 400,000 staff ahead of its IPO, says Shyamal Majumdar.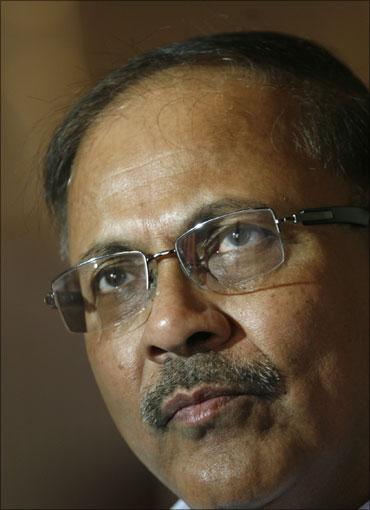 Coal India Ltd offices and mining sites across the remote areas of the country will shortly see an unusual activity: slick presentations in makeshift camps to teach each of its 400,000 workers the virtues of investing in the equity market.
The navratna company is used to organising workers' educational initiatives, but this is really going off the beaten track. Reason: the company's initial public offer (IPO) is scheduled to open in end-July/early-August this year, and CIL wants to play a facilitating role in case its employees want to invest.
CIL is in the process of tying up with UTI Technologies to ensure that each of its workers and officers is issued a PAN (Permanent Account Number) card and is talking to banks for opening of demat accounts -- necessary if one wants to invest in the stock market.
Stung by the poor retail response to some of the recent issues by public sector companies, CIL wants the demat account/PAN card exercise to begin as early as possible.
"It's going to be a mammoth exercise -- something that we have never done before in such a short time frame, but it's worth it," says Partha Bhattacharyya, CIL chairman. "Even if half of our employees invest in their company's IPO, that's equal to 200,000 retail investor participation," he says.
That's the reason why Bhattacharyya is upbeat about the IPO's success on the retail front, even though the government has turned down a suggestion to give 10 per cent price discount to employee-investors and has stuck to 5 per cent.
Merchant bankers pitching for the issue mandate say CIL would do the pricing in such a way that it leaves something on the table for the retail investor -- something which a couple of other PSUs didn't.
Thus, the buzz is that the issue will be priced around Rs 190 a share and the expectation is that CIL will be listed at around 25 per cent premium. If that happens, employees who will get the shares at 5 per cent discount to the issue price, would see a decent enough appreciation of their money even in the short term.
Bhattacharyya doesn't want to comment on the issue price as fixing it is the government's prerogative, but says CIL employees will certainly not repent if they decide to invest in their company.
"In any case, those of our employees who won't invest in the IPO even after our education exercise, will have a demat account and a PAN card, and will at least pick up enough knowledge about the equity market. The Sensex will make sense for many of them after we complete the unique market-education exercise," the chairman quips.
The latest exercise, Bhattacharyya says, is a part of a much bigger employee-friendly exercise being carried out by CIL. For example: the unprecedented safety measures that are being adopted through tie-ups with various educational institutes in the country.
While the chairman says accidents are a part of life in coal mining all over the world, CIL has been able to bring down the number of such accidents sharply.
Data show that coal mining accidents in China are at least 25 times the rate in countries such as the US and India. India's 0.33 per thousand per year fatality rate is also comparable with developed countries, but CIL wants to bring it down by at least 50 per cent every year.
The majority of the accidents in underground mines are due to roof/side falls and the management has found out that there is no global technology to minimise such eventualities.
Apart from greater use of roof-bolting/stitching methods of roof support and introduction of mechanised drilling by advanced roof-bolting machines, the company has tied up with the Indian Institutes of Technology (IITs) which are doing some pioneering work in these areas.
For example, IIT Kharagpur is working on a wireless network system which can predict immediate roof falls in underground mines. Another ongoing exercise, being conducted by the Presidency College in Kolkata, is monitoring of underground and surface coal-mine fire for modelling fire dynamics and rate of fire movements at the Jharia Coalfields using satellite thermal remote-sensing data.
Jharia sees extensive fires in its numerous coal seams. Also, CMC Kolkata is working on an underground trapped miner location system.
Besides, risk assessment has been completed in 430 mines and CIL has commissioned R&D through installation of ground-penetrating radars and electrical resistivity survey. It has also installed computerised environmental telemonitoring systems in mines for detection of mine fires.
All these are apart from immediate employment to the kin of the deceased and a generous budget to support the families through free education of children, training facilities and money grants.
That's clearly the best tribute the world's largest mining company can pay to the Martyrs Memorials built at all CIL offices all over the country this year.
Image: Partha Bhattacharyya, chairman, Coal India Ltd. Photograph: Arko Datta/Reuters