As a jurisdiction for investment, India seems to be cutting quite a sorry figure of late, writes Somasekhar Sundaresan.
The latest edition of Newsweek carries a report on the best countries of the world. India ranks high in a factor titled "Economic Dynamism" (eighth among populous nations, and third among low income countries) but ranks as low as 78 in overall rankings - ahead of India are Cuba, Colombia, Sri Lanka, Azerbaijan and Egypt.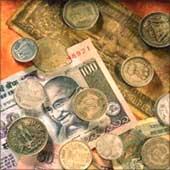 India is at the cross-roads. Her economy is doing well, foreign exchange reserves have never been more robust, she commands a presence at various international high tables, and she stands quite tall amidst peers in the international geo-political space. Never before has she commanded so much respect as she now does.
However, as a jurisdiction for investment, India seems to be cutting quite a sorry figure of late - the absence of sophisticated predictable precision is starkly lacking.
Perhaps the robustness of the economy and Indian enterprise is what makes the shortcomings stand out even more starkly.
In 1991, when we were on the verge of penury, unpre-cedented economic policy reform took place, with retro-grade laws being disban-ded, new institutions such as the capital market regula-tor and the telecom regulator being created.
The disban-ding of the control raj and the license raj essentially freed Indian manufacturing industries from a vice-like governmental grip.
Over time, the foreign investment regime moved from one where special approval was required for every investment, to a regime where unless specified, no governmental approval was needed. Suddenly, over the 1990s, it seemed that connections and access to power brokers in New Delhi did not matter much - enterprise in the marketplace would suffice.
In the purportedly "socialistic" era in the 1970s and the 1980s, access to New Delhi was critical for an Indian business to scale up. While possession of a few US Dollar notes was a criminal offence under a law that prescribed presumption of a "culpable mental state", select Indian industrialists managed to build a significant presence in international markets thanks to their ability to get permissions from New Delhi. Entrepreneurs with no linkages to government, struggled to set up even basic industries, while those that had mastered the system, flourished.
Cut to the current regime - controls over businesses and industry in the hands of government are creeping up again. Allegedly "powerful" investors and industrialists have faced serious persecution when their interests conflicted with the interests of the establishment.
For example, Eenadu, a Telugu language newspaper and bouquet of television channels was determinedly stymied by the government - even those who sought to help it out, however "influential" were not spared.
(Disclosure: Eenadu is a client of the firm in which the author is a partner.)
The harassment of Eenadu under the Congress Party's rule in recent years has been far more sophisticated an assault than the conventional assaults on Indian Express by Indira Gandhi and the vindictive attack on Tehelka and its financiers by the Bharatiya Janata Party.
In fact, economic policy and financial sector laws have become serious tools for government control over industry. Government policy on foreign investment is a classic tool - even simple Indian businesses that do not take on the government system, unlike newspapers, face increasing government con-trol under the purportedly "liberalised" but highly ambiguous and imprecise exchange controls. Access and connections delivers approvals - the same activity approved for one can easily rejected for another.
A complete lack of clarity on the Reserve Bank of India's approach to compounding alleged offences under exchange controls makes matters worse, and again, places a premium on "access" and "connections". Regulators compete with one another to expand or assert their turf.
It is access and connections to New Delhi that bails out those affected, rather than introduction of measures that are predictable, logical and illuminative of future conduct.
Even when the capital market regulator went after everyone in sight in the so-called IPO scam, a select few were absolved within hours while others placed in identical innocent circumstances continue to languish – the latter did not have access and connections to New Delhi.
The law on prevention of money laundering - essentially aimed to ensuring that terror money, and drug money do not flourish - is increasingly being pressed into service even in routine matters, ostensibly because transactions being "suspicious" in nature confers jurisdiction under such law. It is access and connections that can get instructions for such proceedings to be stalled. Crony capitalism is on a meteoric rise in India.
Two other aspects in the Newsweek study stand out - first, Manmohan Singh is ranked among the very top leaders of the world. Second, India is rated the best country for flying kites in a ranking of happiness quotient. An ironic pun indeed, however unintentional.
The author is a partner of JSA, Advocates & Solicitors. The views expressed herein are his own.