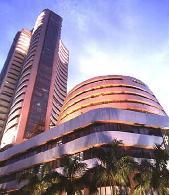 It seems domestic fund houses are unfazed by the shaky equity markets. No less than four new equity offers, expected to raise upwards of Rs 2,500 crore (Rs 25 billion), have been lined up for investors.
Two of the four offers - Birla Sun Life's India Reforms Fund and SBI Mutual's PSU Fund - wish to create value, on the twin theme of divestment and deregulation.
Among the other two, DSP BlackRock's Focus 25 will invest in a select portfolio of 25 companies. The final one, Baroda Pioneer Mutual Fund, is looking at the hackneyed infrastructure theme.
Though the infrastructure space has underperformed the market, there is little doubt that this segment is likely to be in news, given the investments outlined by the government as well as the private sector.
However, considering there are a dozen other infrastructure schemes available, investors should also consider the alternatives before taking an exposure to the latest kid on the infra block.
Here is an analysis of the other three schemes:
DSP BlackRock Focus 25
The fund is positioning itself somewhere between a diversified and a thematic fund, which it hopes will capture the best of both worlds. While the narrow focus on 25 stocks will increase risk substantially, a diversified basket of India's top 200 stocks by market value to choose from and higher returns will, the fund house hopes, balance the risk-return reward.
While most diversified funds have upwards of 50 stocks in their portfolio and most of the top scrips are nearly the same, it is the weightage given to each stock that decides which fund ends up with better returns.
The Focus 25 is, thus, looking at generating better returns from price/value anomalies. Investors, however, need to keep in mind that a concentrated profile will be more volatile, with returns moving either way significantly.
Alternatives to this scheme include Sundaram's Select Focus, Kotak 30 and the more recent ICICI Prudential's Focused Equity.
SBI PSU Fund
SBI Mutual believes investing in PSUs will position it nicely at a time when the government wants to raise about Rs 40,000 crore from the disinvestment programme in 2010-11 and is likely to relax controls in some sectors further. Low debt, high cash flow-payout ratio and good corporate governance are some of the strengths of the PSUs vis-à-vis other players. More important, because of the uncertainty surrounding both their future plans as well as policy decisions, these stocks typically have lower valuations than peers.
What investors need to be wary of is the fact that investing in PSUs is not a guaranteed way of making money, with companies like MTNL under-performing the markets. In addition to this, investors could also consider Religare and Sundaram BNP Paribas' PSU funds that hit the market last year.
Birla Sun Life India Reforms Fund
The scheme will look at companies in the private and public sector, where policy changes are expected to result in significant re-rating. The fund will look at stocks across sectors and market caps and wait for the reforms cycle to play out, so that the complete upsides are captured.
The strategy may involve rotating sectors based on the stage reforms are at, and could include themes like banking and finance (additional licences, FDI in insurance), oil and gas (clarity on subsidy and decontrol), education (initiatives like education for all, allowing foreign universities) and healthcare (investment in improving healthcare infrastructure).
The fund house believes a separate fund was necessary to create a concentrated play on reforms that would track policy-related investments across sectors and invest in those with the maximum potential. While there is potential, investors can also look at DSP BlackRock's India T.I.G.E.R Fund and PSU funds of other asset management companies before investing.