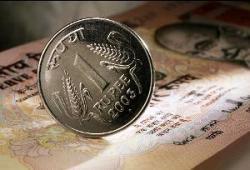 Companies knocking on government doors for bailout funds may have been the norm in the West, but India Inc begged to differ from this rule by raising over Rs 1,50,000 crore (Rs 1,500 billion) of capital for expansion from investors across the world in 2009.
The biggest irony is that nearly two-thirds of these funds are estimated to have come from investors in overseas markets, which themselves were in shambles and where companies were in dire need of capital, forcing them to beg their respective governments for money.
Also, Indian companies took the quickfire qualified institutional placements) to meet their immediate capital needs, instead of the time consuming initial public offering route.
As a result, the funds raised by Indian companies during 2009 were more or less equal to the levels seen in 2008, when economic downturn was not a reality for most part of the year.
Besides, the response was more than required as demonstrated by the books being highly over-subscribed for most QIPs and even some IPOs.
A total of about 50 companies raised a record-breaking cumulative figure of about Rs 55,000 crore (Rs 550 billion) through sale of shares to qualified institutional investors, mostly overseas private equity firms and also local and foreign financial services firms like banks, insurers and fund houses.
According to global consultancy firm Grant Thornton, private PE and QIP space saw 221 deals till December 13, totalling 11.17 billion dollars (about Rs 52,000 crore).
"The worst seems to be over for PE investing and clearly there is renewed PE interest in investing in the country, specifically in sectors supporting India's domestic consumption like education, healthcare and real estate.
As a result PE activity in 2010 is expected to rise significantly," PricewaterhouseCoopers executive director S Krishan said. Ernst & Young's partner and national director Pankaj Dhandaria said: "PE investment activity is on the rise again as is evident from the deal activity, which has picked up in the past couple of months."
Dhandaria added that India, which is on a growth trajectory and with its ability to generate relatively superior returns, would attract even higher degree of capital (including private equity) in the years to come.
It was realty major Unitech which kicked off the QIP bandwagon earlier in the year and raised a total of close to Rs 4,500 crore (Rs 45 billion) in two separate deals.
Other major QIP deals of the year included a consortium of foreign players putting in close to Rs 3,000 crore (Rs 30 billion) in Indiabulls Real Estate.
Similar amounts were raised by Axis Bank and Hindalco, while a number of smaller fund-raising deals were also striked successfully. The QIP performance of 2009 was even better that a total of little over Rs 20,000 crore (Rs 200 billion) -- a record at that time -- raised through this route during 2007, when markets and economy, both in India and abroad, were flying high.
The QIP funds raised by India Inc were not even Rs 2,000 crore (Rs 20 billion) in 2008. It was the QIP-push that took India Inc's fund raising spree in 2009 to the overall levels seen in the previous year, as capital raising activities turned tepid in 2009 on fronts like IPOs and overseas instruments like ADRs, GDRs and FCCBs.
The overseas fund raising through depository receipts or external commercial borrowings fell down to near Rs 75,000 crore (Rs 750 billion) from close to Rs 1,00,000 crore (Rs 1,000 billion) in the previous year.
Still, India Inc had its hands full in 2009 with funds exceeding Rs 1,50,000 crore (Rs 1,500 billion) -- almost equal to the levels in 2008, although short by close to Rs 1,00,000 crore (Rs 1,000 billion) from about Rs 2,50,000 crore (Rs 2,500 billion) it got in 2007.
"2009 was a year of recovery in terms of fund raising by India Inc, but the hyper enthusiasm of 2007 is yet to return to the market. During the year promoters have gone ahead with the compulsory expansion plans, while they postponed discretionary projects," brokerage firm SMC Capitals' Equity Head Jagannadham Thunuguntla said.
As the Indian economy started showing signs of revival and the stock market recovered from the lows it touched in March on increased buying support by institutional investors, fund raising activity also increased.
The IPO market was also not that bad, if seen in terms of average fund-mopping activity. While a total of 20 companies raised close to Rs 20,000 crore (Rs 200 billion) in 2009, the total of Rs 32,000 crore (Rs 320 billion) came from 37 IPOs in 2008. However, worrying factor was low participation of retail investors in the IPOs.