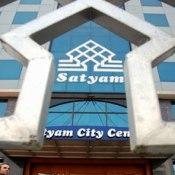 Nine months have passed since the country's largest financial scandal hit Satyam Computers, after its promoter Ramalinga Raju confessed to a fraud that its auditors had failed to detect.
The government acted swiftly. In about 100 days, a new, government-appointed board facilitated Satyam's acquisition by the Mumbai-headquartered Tech Mahindra through a bidding process, and thus saved Satyam from collapse. Such speed of action was missing elsewhere.
Moving more slowly, the auditing regulator, the Institute of Chartered Accountants of India (ICAI), has begun plugging loopholes in the system and fixing greater responsibility on auditing firms. It has decided to prevent all audit firms whose partners are under scrutiny for unethical practices from taking up government audits.
This is now possible as the Comptroller and Auditor General of India and the Reserve Bank of India always check with ICAI before awarding assignments for auditing state-owned enterprises and banks. ICAI's action will receive legal sanction as soon as Parliament gives its assent to the new Companies Bill.
A more significant ICAI move is to restrict to two the number of entities that an audit firm can register. At present, audit firms are allowed multiple registrations, primarily because a partnership firm is allowed only 20 partners.
Large audit firms (as also firms of lawyers) with more than 20 partners, therefore, have no option other than to create more partnership firms to do business, usually with minor variations in the name used.
This is true of all the leading accounting firms, including Price Waterhouse. The flip side of such an arrangement is that when things go wrong, an audit firm can simply deny any connection with the specific entity guilty of misconduct, even though it may have been a part of the same group.
This is what happened in the Satyam case, where different Price Waterhouse entities denied any connection with the firm that conducted the audit on Satyam Computers.
However, ICAI's move may not be a very effective solution, in part because the action will be prospective. Besides, there is nothing under the law that stops the other partners of a guilty firm from joining another partnership, or registering a new firm.
The more logical step would be to review the absurd cap on the number of partners that a firm can have. It prevents firms from growing to their logical size, it handicaps domestic entities that have to compete with global firms with global resources, and it is simply out of line with the best practices adopted worldwide.
ICAI is, however, unlikely to adopt such a stance because it is dominated by small accounting firms that would not want to see the large firms getting bigger, whereas the new rules on mandatorily rotating auditors actually mean that the system needs more large firms with established reputations to be available for companies to choose from.
ICAI and the Ministry of Corporate Affairs, therefore, would do well to initiate a comprehensive review of the legal framework that governs the auditing profession.