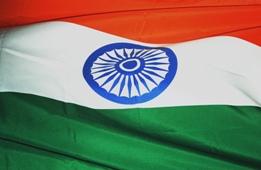 India Inc is likely to witness a 22.8 per cent growth in the Profit-After-Tax) margins in the current fiscal, an economic think-tank said in its report.
"Corporate sales growth will average at a meagre 4.1 per cent in 2009-10. At the same time, PAT will rise by a robust 22.8 per cent," the centre for monitoring Indian economy said in its latest report.
The manufacturing sector (excluding petroleum sector) would report a 24.3 per cent PAT growth mainly on account of low raw material prices and soft interest rates, CMIE said, adding PAT of the financial and non-financial services would rise by 32.2 per cent and 20.4 per cent, respectively.
According to the report, corporate India took a hit on its sales due to the fall in commodity prices, drying up of export demand and postponement of purchases by the domestic consumer following the global liquidity crisis.
"From 35 per cent in the first-half of 2008-09, its sales growth slumped to 12.1 per cent and 0.1 per cent in December 2008 and March 2009 quarters, repectively," CMIE said.
However, the corporates managed to protect their profits from the impact of the global liquidity crisis as PAT rose by 16 per cent in the March 2009 quarter and the growth further accelerated to 19.9 per cent in the June 2009 quarter, CMIE said.
"We estimate corporate profits to have grown by 44 per cent in Q2 FY 10 due to the handsome PAT likely to have been made by the petroleum products sector as against the losses incurred in the year-ago quarter," it said.
Aggregate PAT of the rest of the manufacturing sector is also estimated to have risen by a modest 4.5 per cent, the report said, adding "we estimate the PAT of the financial and non-financial services to have risen by 26-29 per cent."
Sales, however, is estimated to have fallen by 5.3 per cent, it said.
The report said that non-financial services chose to keep their employees cost and other expenses on a tight leash and enjoyed the benefit of the fall in interest rates.
Consequently, corporate India's margin swelled from around six per cent in the September and December quarters of the previous fiscal to 10 per cent in the March and September quarter of the current financial year, CMIE said.