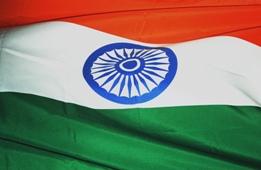 An economic revival in the manufacturing, agricultural and export-oriented services sectors, especially IT, are expected to help the country clock a growth of 8.5 per cent in Q4 FY 10, a senior government official said.
"In the third-quarter (of FY 10), the economy did not do well but in Q4, there was a bounce-back and the country seems on course to clock an 8.5 per cent GDP growth in Q4 FY 10," chief economic adviser in the finance ministry, Kaushik Basu, told reporters at an event organised by the Bombay Chamber of Commerce and Industry, in Mumbai on Monday.
The country's inflation would be on the higher side, Basu said, adding that 'our core inflation, excluding food and fuel prices, is around 5.5 per cent.'
The wholesale price index-based inflation data for March will be released this week.
To achieve a 7.2 per cent growth for FY 10 as estimated by the Central Statistical Organisation, the economy must grow over 8 per cent in the fourth quarter.
For the next fiscal, the overall GDP growth is likely to be around 8.5 per cent on the back of improving economic prospects, and could go up to 10 per cent in the year after, Basu said.
"In FY-11, our expectation is that growth will cross 8.5 per cent and the year after that, we are expecting a sustainable growth at 10 per cent level," he said.
Besides, inflation has slowly spread to non-food items from food items, but would decline now and would be quite lower from May-end.
"Inflation has picked up little bit on non-food sectors, which was not the case earlier. We expect to see it going downward by April," Basu said.
Observing that the pick-up in industrial growth is a healthy sign for the economy, Basu said that the overall inflation for the full fiscal was unlikely to cross 4 per cent.
Food inflation declined from 17.81 per cent in the last week of February, but still stood at higher level of 16.3 per cent in the first week of March.
It has slowly spread to non-food items and many say RBI recently raised its key short term rates by 0.25 per cent points to prevent this spill-over.
Overall, inflation rose to 9.89 per cent in February from 8.56 per cent in January.