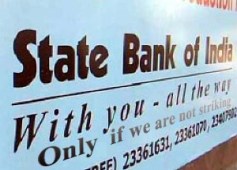 The State Bank of India said on Friday it will wait for the monetary policy announcement on April 20 to decide on whether or not to extend its teaser rates beyond this month.
"We will take a view at the end of this month after (looking at) what the RBI monetary policy says," State Bank of India chairman OP Bhatt told reporters on the sidelines of a function in New Delhi.
Under the teaser rates scheme, home loans are offered at 8 per cent in the first year and will be fixed in the initial years and turn floating in the remaining years.
SBI currently offers home loans at 8 per cent under the special scheme, but revised the rate for the second and the third years to 9 per cent from 8.5 per cent earlier.
The teaser rate saw SBI walking away with a big pie of the market.
On Thursday, housing finance major HDFC lowered its home loan rate to 8.25 per cent for the first year on fresh loans.
Under the scheme, the country's biggest mortgage provider would offer a fixed rate of 8.25 per cent up to March 2011, then 9 per cent for the next one year and the prevailing floating rate for the remaining loan tenure.
HDFC also said besides the new dual rate scheme, its existing floating rate product would continue without any change where rates are 8.75 per cent for loans up to Rs 30 lakh (Rs 3 million), 9 per cent for loans between Rs 30 lakh and Rs 50 lakh (Rs 5 million) and 9.25 per cent for loans of Rs 50 lakh and above.