Country's largest insurer LIC and four leading banks, including the IDBI Bank, may invest around Rs 160 crore (Rs 1.6 billion) in Videocon Industries to fuel its expansion programme.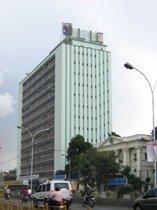 The Rs 161-crore investment would be done by way of preferential allotment and will enable Videocon Industries to meet its working capital requirements and on-going capital expenditure, Videocon Industries said in a notice issued to its shareholders prior to its Extraordinary General Meeting later this month.
Other lenders, which would invest in the firm are ING Vysya Bank, Oriental Bank of Commerce and State Bank of Patiala.
"The company is having a substantial amount of fund requirements to support the operations and growth in the future. IDBI Bank, ING Vysya Bank, OBC, SBP and LIC have expressed their intention to contribute to the equity of the company by way of preferential allotment," the company said in the notice.
Post-preferential allotment, the shareholding of the promoters in the company will come down to 66.67 per cent from the existing 68.46 per cent while the portion held by banks and financial institutions will rise to 3.55 per cent from 1.29 per cent presently.
Recently, the Board of the company had approved fund raising of up to Rs 2,161 crore (Rs 21.61 billion) through the equity route.
Apart from the preferential allotment, the Board has also approved Rs 1,000 crore (Rs 10 billion) through a qualified institutional placement and another Rs 1,000 crore through issue of equity shares or any other convertible instrument.
Post-issue, IDBI Bank will hold 1.72 per cent of paid-up equity share capital in the company while the holding of LIC, ING Vysya Bank, OBC and SBP will stand at 5.26 per cent, 0.13 per cent, 0.33 per cent and 0.11 per cent respectively, the company said.
Videocon is a leading manufacturer of consumer electronics, home appliances and office automation equipment.
The company also has operations in areas like Internet services, petroleum exploration and power generation.
For the quarter ended March 2010, the net profit of the company doubled to Rs 1.49 crore (Rs 14.9 million) against Rs 72.98 lakh (Rs 7.3 million) over the corresponding period a year ago. Net income jumped to Rs 28.40 crore (Rs 2.84 million) in the quarter from Rs 22.14 crore (Rs 2.21 million) in the year-ago period.