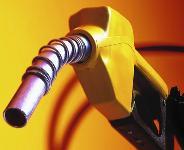 An empowered group of ministers may meet next week to consider raising petrol and diesel prices by Rs 2-4 per litre and domestic liquefied petroleum gas rates by up to Rs 25 per cylinder.
"I was trying for the EGoM meeting on Thursday (June 17) after the usual meeting of the Cabinet. But the meeting could not be fixed for tomorrow because of prior commitments (on part of certain ministers in the group)," petroleum minister Murli Deora said on Wednesday.
The ministerial panel is now likely to meet on June 24 or 25.
"We are trying for a meeting next week," he said refusing to discuss possible outcome or agenda before the EGoM.
Sources said the EGoM may consider freeing petrol price from government control and possibly giving limited autonomy to state oil firms to price diesel closer to market rates. Petrol price will go up Rs 3.73 a litre on aligning the domestic prices with international rates.
In case of diesel, the proposal is to give oil firms freedom to price the auto fuel only till such time that international crude oil rates stay below $90 per barrel.
If accepted, diesel rates will rise by Rs 3.80 per litre immediately. Sources said domestic retail prices are benchmarked at close to $60 per barrel crude oil price while the global rates currently are over $74 a barrel.
If the crude climbs to $90 per barrel, diesel price in Delhi would have risen by over Rs 7 per liter over the current selling price of Rs 38.10 a litre.
The government would step in if crude oil crosses $90 and diesel prices would be moderated either through cut in excise and customs duty or through subsidy from exchequer.
Petrol in Delhi currently costs Rs 47.93 per litre.
There may not be any problem in freeing pricing of petrol, which is considered a fuel used by the well-off, there were doubts on diesel which is used in transport sector and thus has inflationary impact.
In May, WPI-based inflation was 10.16 per cent.
If consensus at the EGoM is against even giving limited freedom to oil companies, then the government may settle for a Rs 2 per litre hike and try to build consensus for freeing the fuel around Budget time in 2011, they said.
Also on the cards is a Rs 25 per cylinder hike in domestic cooking gas rates in an effort to align retail prices closer to their cost.
The EGoM headed by Finance Minister Pranab Mukherjee could not reach a decision at its first meeting on June 7 as key members like Railway Minister Mamata Banerjee and Agriculture Minister Sharad Pawar were absent.
The EGoM, at the first meeting, had gone into the report of the expert group headed by Kirit Parikh that called for freeing petrol and diesel prices and a steep Rs 100 per cylinder hike in LPG rates and a Rs 6 per litre increase in kerosene prices.
Oil ministry made a presentation on the impact of the Parikh committee's recommendation, projecting a revenue loss of Rs 74,300 crore (Rs 743 billion) to state oil firms if petrol, diesel, domestic LPG and kerosene continue to be sold at rates below the imported cost.
The EGoM also discussed the impact of implementing the committee's report on inflation, sources said, adding that freeing auto fuel prices would lead to a 1.4 per cent rise in the Wholesale Price Index.
State-owned Indian Oil Corp, Hindustan Petroleum and Bharat Petroleum currently lose about Rs 215 crore per day on selling fuel below imported cost.
They currently sell petrol at a loss of Rs 3.73 a litre, while the under-recovery is Rs 3.80 per litre of diesel, Rs 18.82 per litre of PDS kerosene and Rs 261.90 on every 14.2-kg LPG cylinder.