Diversified business group ITC on Friday announced the issue of bonus shares against each share of the company, the seventh time in the last 32 years, as part of its centenary celebrations.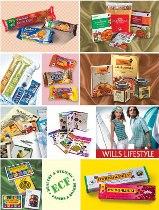 "ITC will complete 100 years in August, 2010. Acknowledging the unstinted support of shareholders... Board of directors today proposed a centenary issue of bonus shares in the ratio of 1:1, subject to shareholders' approval," ITC said in a statement.
According to available information, this is the seventh time that ITC has decided to issue bonus share to its shareholders. ITC had earlier issued bonus shares in 1978, 1980, 1991, 1994 and 2005.
ITC said that over the last fifteen years, the company has created multiple drivers of growth by developing a portfolio of world-class businesses. "ITC today is one of India's most admired and valuable corporations with a market capitalisation in excess of Rs 1,00,000 crore (Rs 1,000 billion)," the company said.
The board of directors in a meeting today approved the issue of bonus shares in the ratio of 1:1, which means the company will issue one bonus share of Re 1 for every one share held by existing investors, the company said.
In its meeting today, the board also approved increasing the authorised share capital of the company from Rs 500 crore  (Rs 5 billion) to Rs 1,000 crore (Rs 10 billion), it said.
The board decisions are subject to the approval of members at the 99th Annual General Meeting of the company convened for July 23, ITC added.
The development pushed shares to a 52-week high of Rs 299 per share in the early hours of trade on Friday.
However, shares of ITC later came down to Rs 294.3 per share, up by 0.45 per cent from the previous close, during afternoon trading hours.