The government's Chief Economic Adviser, Kaushik Basu, on Wednesday said economic growth is expected to rise to 8.5 per cent in the fourth quarter, while inflation is likely to be significantly lower from May-end.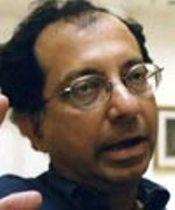 "In the third quarter, economy did not do well as agriculture shocks were concentrated... in Q4, we expect a growth of 8.5 per cent," Basu told reporters on the sidelines of an event here.
The economy grew by just six per cent in the October to December period of this fiscal, after expanding by a stunning 7.9 in the Q2 and 6.1 per in the first quarter (April-June period) . In order to achieve 7.2 per cent growth for FY'10, as estimated by the Central Statistical Organisation, the economy must grow over 8 per cent in the fourth quarter.
For the next fiscal, the overall GDP growth is likely to be around 8.5 per cent on the back of improving economic prospects, and could go up to nine per cent in the year after, Basu said.
"In FY'11, our expectation is that the growth will cross 8.5 per cent with a plus or minus of 0.25 per cent. The year after that, we are expecting growth to be back to the nine per cent level," Basu said. His projection is much in line with what Prime Minister Manmohan Singh had said on Tuesday.
"We expect to achieve 8.5 per cent growth rate in the year 2010-11... I hope we can achieve growth rate of 9 per cent in the year 2011-12," Singh had said.
Noting that monsoon and developments in global economies were beyond the control of policy-makers, Basu said India would have no difficulty to get back to the nine per cent growth path if these factors turned favourable. "(Factors) like drought and international downturn are always very much beyond our control. We can get back to the nine per cent growth from year FY'11, which is very much on the cards," Basu said.
He also said inflation has slowly spread to non-food items from food items, but would decline now and would be quite lower from May-end. "Inflation has picked up little bit on non-food sectors, which was not the case earlier...we expect to see it going downward from March and very low by end-May or June," he said.
Observing that the pick-up in industrial growth is a healthy sign for the economy, Basu said that the overall inflation for the full fiscal was unlikely to cross four per cent. Food inflation declined from 17.81 per cent in the last week of February, but still stood at higher level of 16.3 per cent in the first week of March.
It has slowly spread to non-food items and many say RBI recently raised its key short term rates by 25 basis points to prevent this spillover. Overall, inflation rose to 9.89 per cent in February from 8.56 per cent in January.